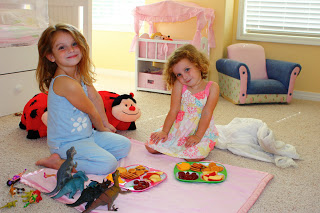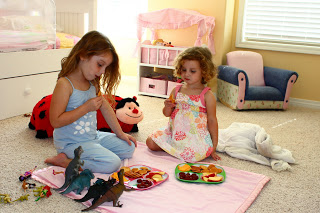 My mom did a lot of things I loved when I was growing up. One of my favorites was when she would surprise me and my sister or me and my friends with a little picnic. While we were upstairs playing she'd bring up plates with crackers, fruit and cheese and let us eat in the bedroom. Such a little thing but it always felt like such a treat and it always made me feel special. I love to do the same for my girls – surprise them with a little blanket picnic. Whenever I do, I think of my mom and the happy childhood she gave me.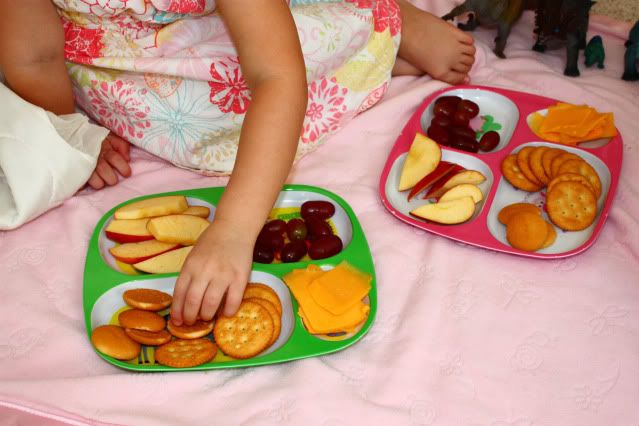 A little snack on a blanket,
a few "friends" to join the party, and a great conversation.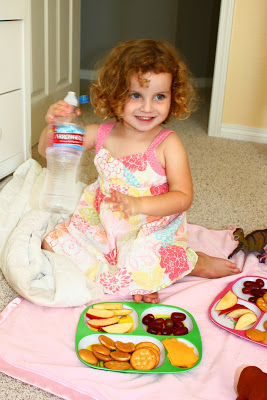 Doesn't get much better than that!
xoxo, Erin