Just wanted to post a few pictures from last week. Some of the week happenings were: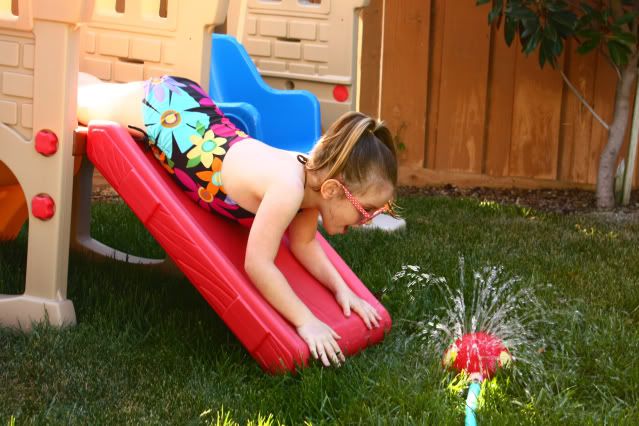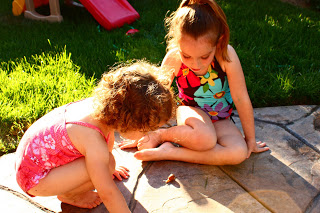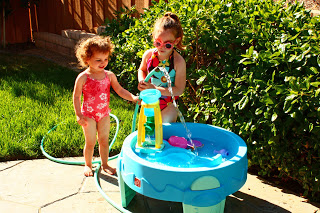 The girls enjoyed some particularly warm weather at the beginning of the week. We're clearly ready for summer around here. We're also clearly lovin' the new shades. And while we're at it, we're clearly needing a new sprinkler that shoots higher than one foot high on full blast.
(also a big thanks to Mr. Snail who kept my girls entertained for over an hour. I owe ya one big guy.)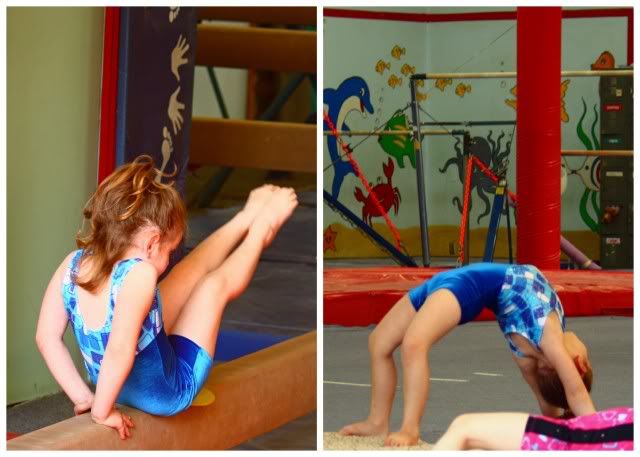 A few shots of Ellie at her gymnastics class. She's doing great and I love that she has something that she is passionate about. Except for when that passion leads to gymnastics happening all over my house…and my furniture…and in front of her little sister…who copies everything…and is a bit less coordinated.
On Wednesday morning I went with Ellie's
pre
-school class on a field trip to the beach. They flew kites, played at the park, and had a picnic. It was great spending some one on one time with her and seeing her interact with all of her cute friends.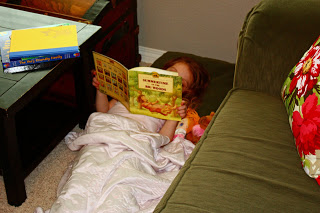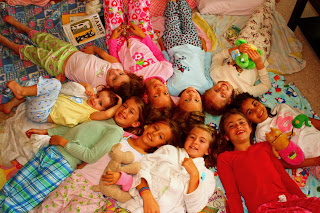 Then on Wednesday afternoon I partied with my 'Activity Day' girls. Twice a month I have a group of 8-9 year old girls from my church over to do fun activities. What better way to show the girls the positive influence literature can have in our lives than with a good old fashion read-a-thon? Plus I just wanted an excuse to put on my pajama's at 4:00 in the afternoon. My girls worship these older girls and actually sat still and "read" the whole time with them. I love read-a-thon's. I remember loving them as a student and I remember loving them as a teacher.
All of this remembering is making me suddenly feel very old.
SeaWorld
Saturday morning. I know. We should just sleepover there. We have definitely made good use of our season passes. The girls love it and we always hit it early in the morning before the crowds. Feels like we have the whole park to ourselves for an hour or two. Plus this Saturday we got to meet Sesame Street Friends. :) Good times.
Other happenings this week were pretty routine…
-Ellie played lots of pretend
-Kenny negotiated a merger
-Addison set a new record for minutes spent in time-out
-As for me, I tried to focus on the fun times with my kids during the week. The times from the pictures above. And for the 'not so fun time-out times', I took lots of Ibuprofen.
xoxo, Erin