This has been a fun and busy week! Just a bit of what we've been up to…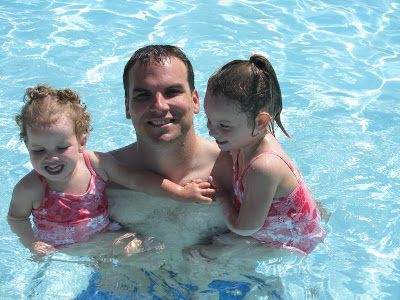 Our friends Kim and Justin came to visit and we had so much fun swimming and catching up with them. Great to see you guys again!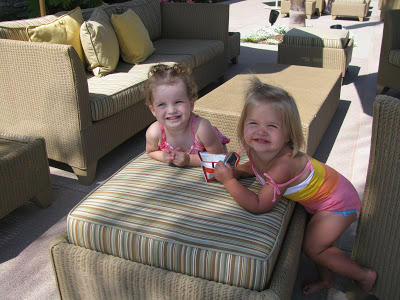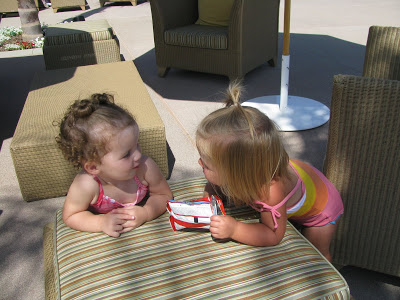 Addison and Mia (Kim's little one) had so much fun together! I love watching two year
olds
interact.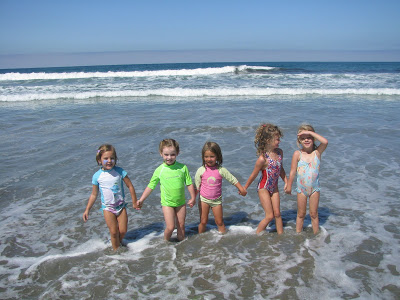 Another trip to the beach before the older kids start school! This is Ellie with some of her cute friends.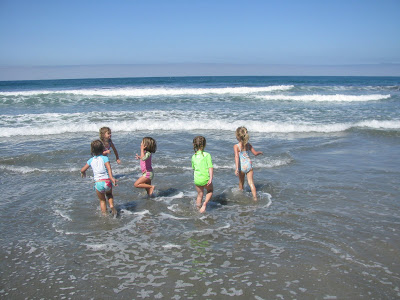 They love the ocean!
One afternoon this week I was desperate to keep my kids entertained and thinking just shoot me now if I have to go to the park one more time. Then I suddenly remembered me and Car "painting" the walls with water at my grandma's house for hours when we were little. I got out some buckets and paint brushes and that did the trick! They were so entertained and I was able to get tons of stuff done around the house. So nice! So now I'm thinking hmm…what else did I do as a child that could entertain my kids? I mostly just remember fighting with Carly and running around the house with a jar of peanut butter – my only defense against my stronger sister since she had a peanut allergy. Ahhh – the good ol' days.
Speaking of my sister Carly, these next pics are of her little Claire. I've had no luck persuading Car to start a blog (even though I know hers would be more entertaining than Saturday Night Live) so until she gets sick of me bugging her enough to just start one, I feel it is my duty as a good aunt to show off Claire because she is just
TOO STINKIN' CUTE!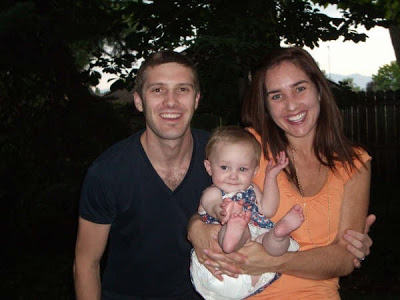 Love you Claire Bear!
xoxo, Erin