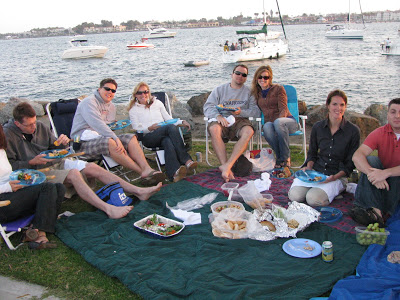 Last night we went with some friends downtown to the Embarcadero to enjoy "Summer Pops" (outdoor concerts by the San Diego Symphony in the summer time). Frank Sinatra's son performed and we had such a good time! We had a picnic by the ocean, enjoyed the music, and chatted the night away! The show ended with amazing fireworks right over the ocean. We had such a great time that we decided to make it a summer tradition. SO FUN! Thanks for planning everything Angie!
All together…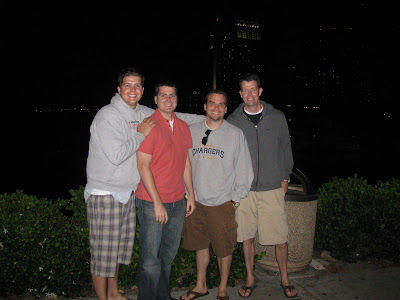 The guys…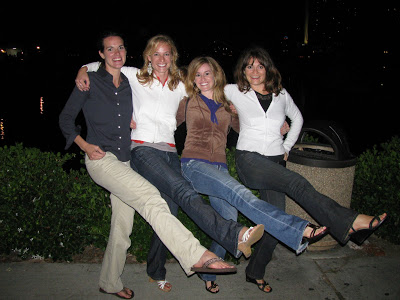 The girls…practicing our kick line from the show's finale to "New York New York." Let me just say that my High School/College drill team days are definitely OVER! It was hurting our legs just kicking waist high for this picture!
IN OTHER NEWS…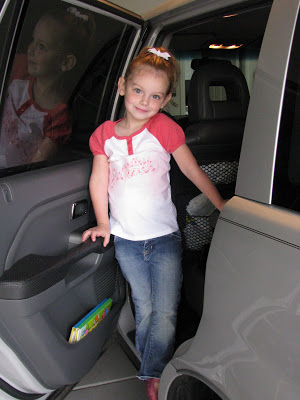 My cute Ellie graduated from the "giraffe group" at her preschool last week. Now she'll be in the "pre-K" group for the next school year. I can't believe how big she is getting. She seems so grown up to me lately. It's crazy to think that she only has one more year of preschool and then Kindergarten. It's going by too fast! I want her to freeze in this stage – she is so much fun right now and I just can't get enough of her!
As far as Addison is concerned…
…this little fire cracker is more than I can handle! I swear I burn more calories chasing her every day than I ever will at the gym! This is a little game she likes to play every time I take out the trash. She grabs the garbage can and "hides" from me. Then after I come inside and say "where's my Addison?" a few times, she throws it off and runs around the house laughing while I chase her. Love my two year old! Good times.
xoxo, Erin