I love Christmas cards.  Who doesn't!?  They make the happiest mail.  Seeing so many pictures of people I love always puts a smile on my face.  So much so that I never take my cards down right after Christmas.  They usually linger until at least February or March.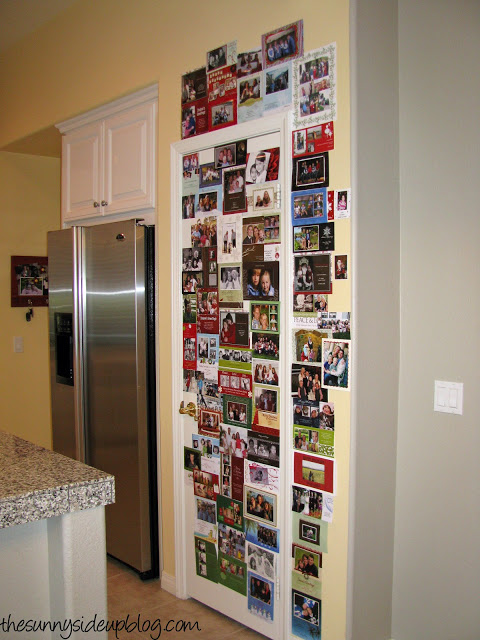 I used to tape all of our cards on and around the pantry door in our kitchen.
 Then last year I painted an old frame aqua and used it to display some of my cards.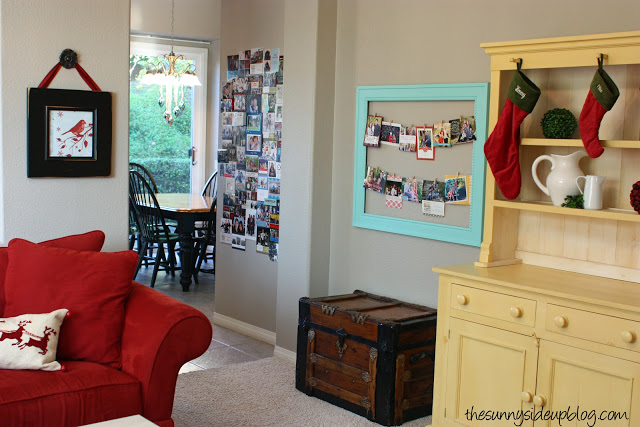 I started taping the rest of my cards to the wall next to the frame, but I was having a hard time getting them to stick on the wall so I never got all of them hung and I had to take them down early.  I was so bummed!
So this year I was prepared!  I bought painters tape (a suggestion from a few sweet readers!) and went to work.  I hung some of my cards on the wall and woke up the next morning to this —
 SO disappointing!  Kole and I just shook our heads.
I guess painters tape wasn't the solution.  At least not for my crazy wall.
I didn't have many options left.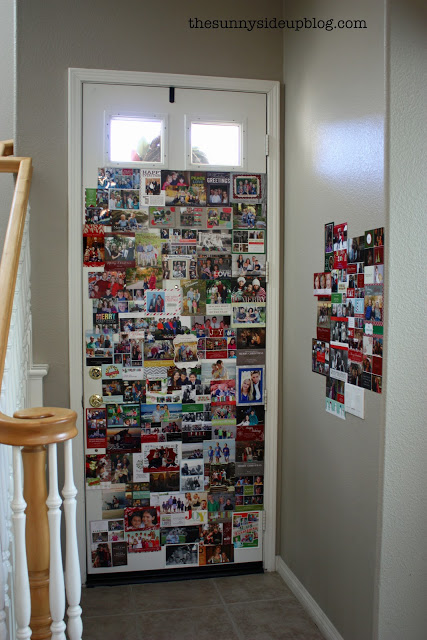 So I taped my cards to the front door.  And good old scotch tape did the trick!  Not one card has fallen.  When I ran out of room on the door I started taping them to the wall next to the door and those are staying put too.  I'm not sure why.  But I'm not going to question it.  Kole and I just smile and call it a Christmas miracle.
The last two years I have hung our past Christmas cards on our stair banister, but this year when I started hanging the garland, my two year old sidekick had other plans.  Pulling everything down was just too much fun for my little buddy so once again I was forced to mix things up.  Flexibility has become my middle name ever since a certain someone arrived on the scene.  :)
 So our past holiday cards found a new home in my beloved aqua frame.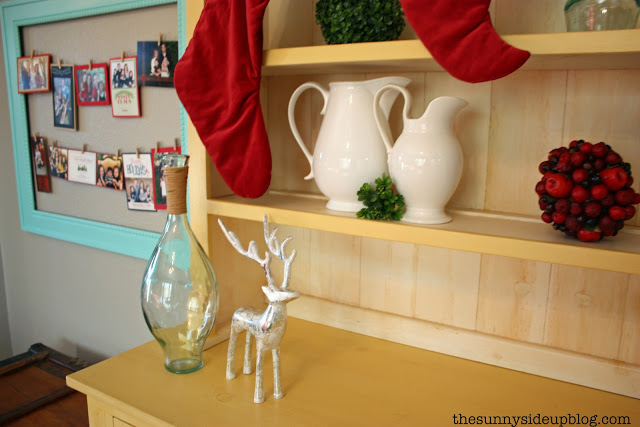 And they were reindeer approved.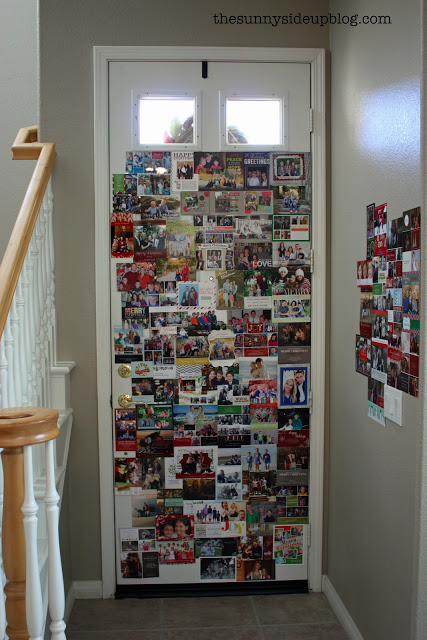 I'm thinking my door of cards will stay put for a while.
I'm kind of loving it!
At least until February or March.
Or maybe as long as the tape holds.
Or until a certain two year old sidekick (and his creative partners in crime) decide on something different.
What would I do without their help?
:)
xoxo, Erin