My friends!  It's time.  What time you ask?  My favorite time I answer.  The time of year when the rest of the world gets an itch to do what I love to do year round.
Time to organize. :)
I've got so many projects in the works and fun things to share with you all this year!  But first I'm sharing my top Five Favorite Things that keep me Organized.  My sweet friend Kris of Driven by Decor invited me to join her along with Jennifer of Dimples and Tangles, Pam of Simple Details and Lisa of Shine Your Light for the fun "My Five Favorites" series they host each month.  This month's theme is Five Favorite Things that keep me Organized.  I'm not going to lie.  This one was tough for me.  Tough to narrow my favorite organizers down to a mere five. ;)  But here they are.. my Five Favorites!  (*affiliate links used)
1 – DREAM DRAWER DIVIDERS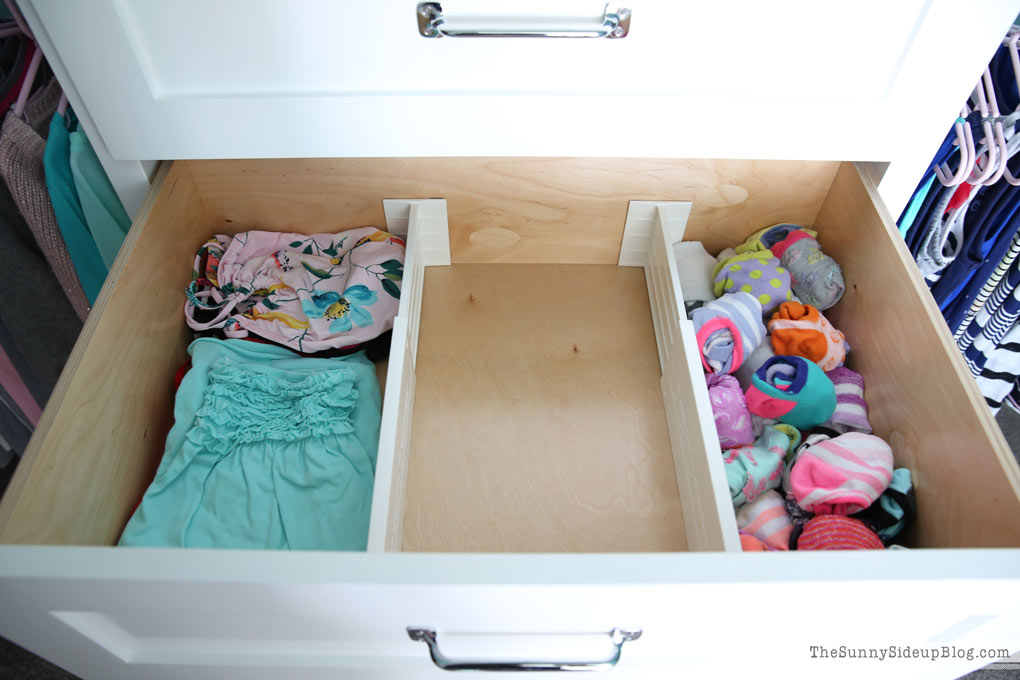 If you've been reading my blog for a while you know how I feel about dream drawer dividers.  They have been one of my all time favorite organizers for years!  I use them in all of our clothes closets, in my pantry (pantry post is coming!), and in my bathroom drawers (also coming!).  They expand to fit any size of drawer and don't take up a lot of space.  Such a great way to keep things in their place and make the most of the drawer space you have.  Love them!