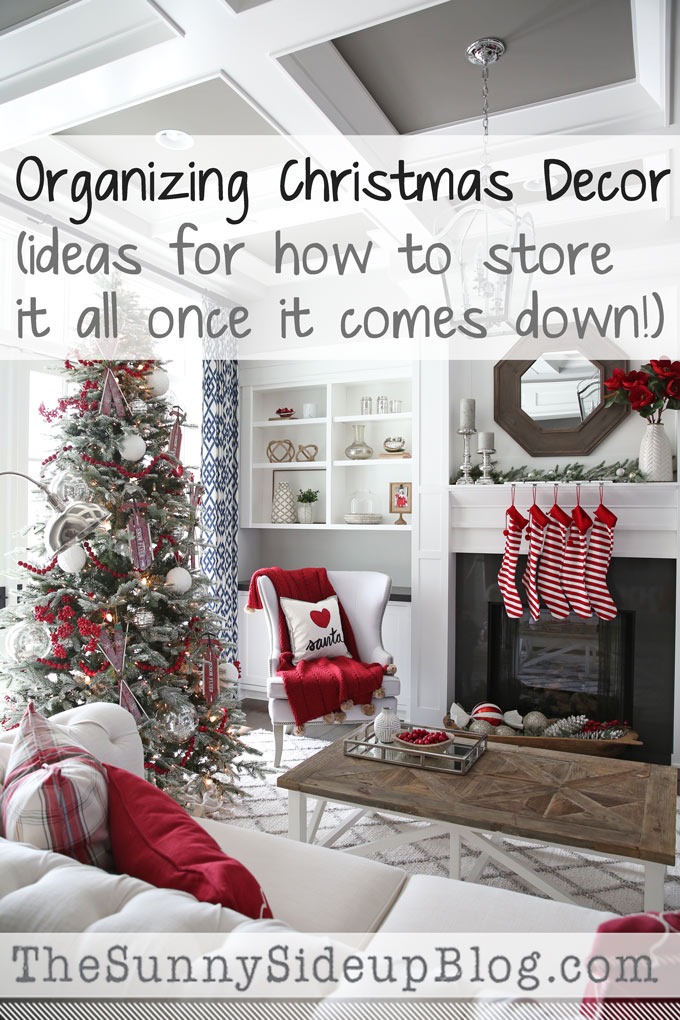 I hope you are all enjoying this week!  The days between Christmas and New Years are some of my favorite days of the year.  For me they are a mix of relaxing with family and thinking about the New Year ahead.  And eating.  Lots of eating.  Because we can all eat what we want and then hit the gym hard with the rest of the world in January, right?  :)  I know a lot of people are itching to take down their Christmas decor as soon as Christmas day is over.  I'm not one of those people!  I would seriously keep my Christmas decor up for six months if I thought I could pull it off.  In fact I told my family all today that next year I might start decorating trees before Halloween.  The holiday season just goes by too quickly for me!  I want those tree lights going year round.  But alas.. at some point it all has to come down.  And when I finally do pull the trigger and start putting things away, something inside me snaps.  And I want every single thing in my house to be clean and organized.
I know you know the feeling. :)
So I start with my Christmas decor and make sure I'm putting it all away as organized as possible.  Today I'm sharing a few ideas for how to organize Christmas decor once it all comes down.  Some of these pics are from our previous house and some I took this year before I decorated for Christmas.