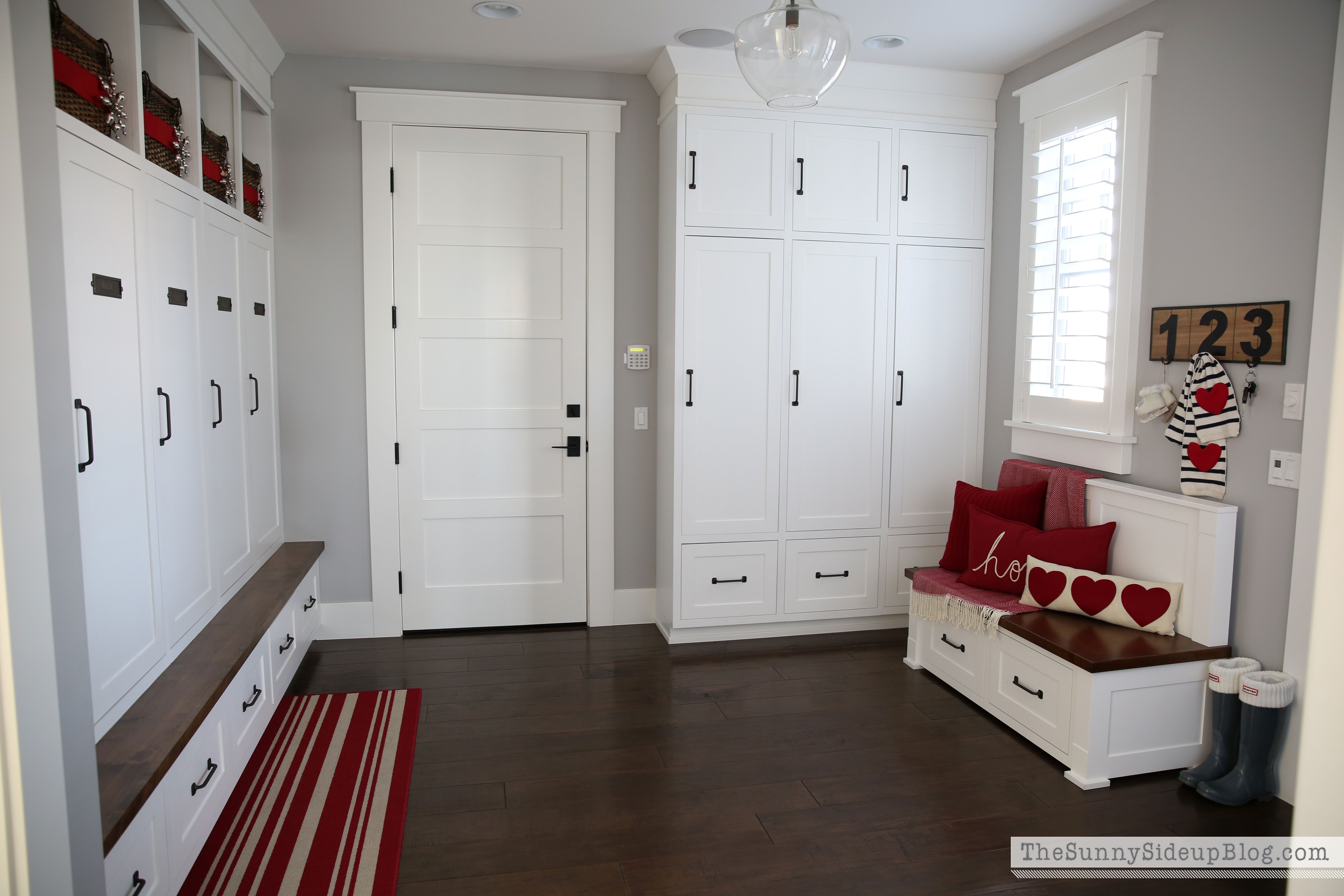 Happy February everyone!  Mudroom is decorated for Valentine's Day!  But before we go any further… quick announcement.  The winner of the Paint and Prose prints from my last Friday Favorite's post is Lisa who said:
"#ican'teven is my favorite! Oh my how many times I've felt that when I'm getting ready to tackle the laundry! :) Love it all Erin! Thanks for introducing us to a cute new shop!"
Congratulations Lisa!  I think we all know the feeling well. :)  E-mail me your info. and Abbie will be in touch soon!
Ok.  I've been organizing up a storm and am ready to share more progress with you today.  You all know when I designed my mudroom I decided on closed cabinets to hide the mess.  I absolutely love them and will always be so happy with that decision.  This room for the most part, always looks clean.