Annddd I'm back. :)  Hi everyone!  I'm so excited about today's post!  I'm joining some of my close friends for the Decked and Styled Home Tour and you are all in for a treat!  Every one of the girls in this tour today have beautiful homes and trust me when I say their posts won't disappoint!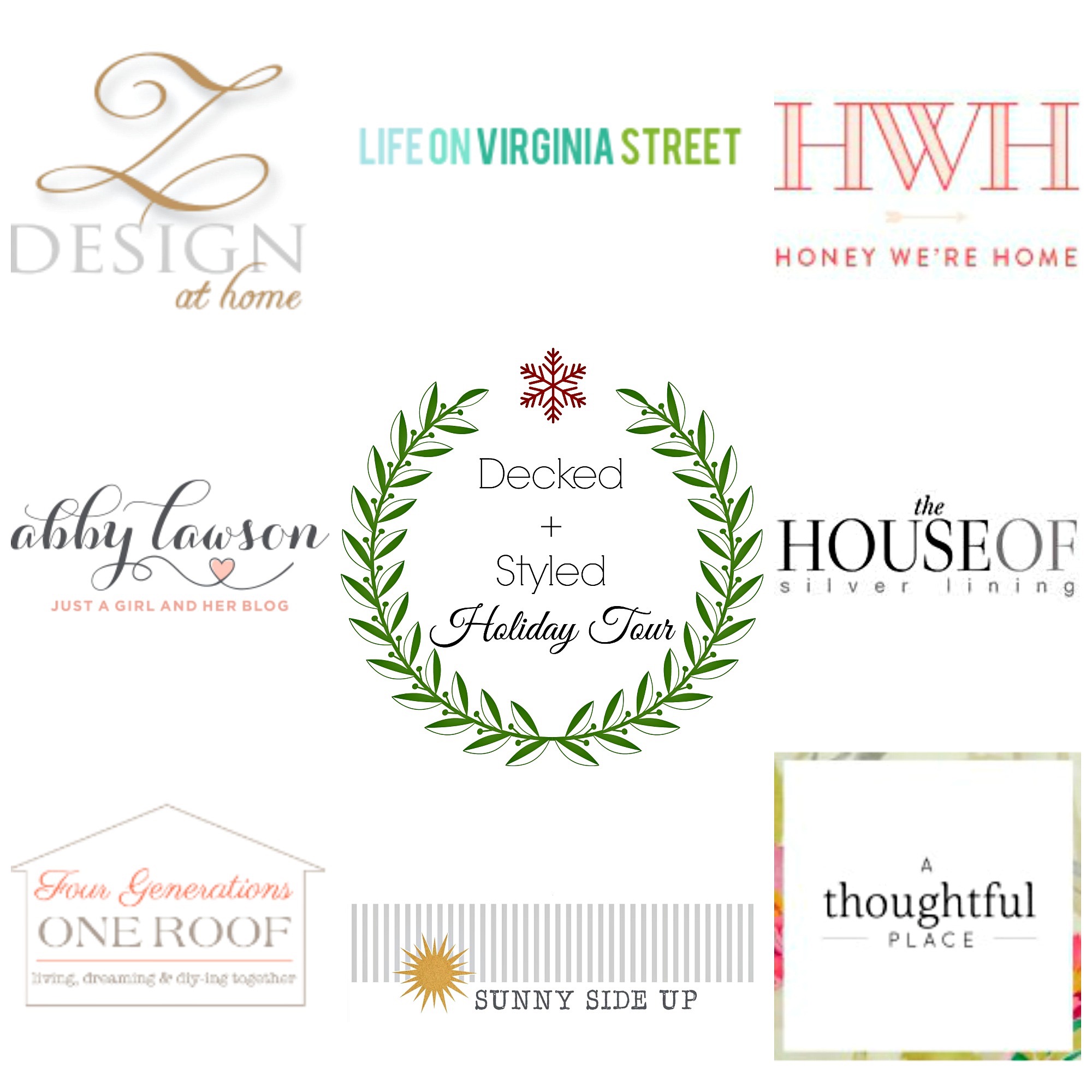 This is such a fun group.  I feel so lucky to call each of these girls close, personal friends.  Their hearts are as beautiful as their homes!  If you are popping over from Megan's blog "Honey We're Home" hello and welcome!  I love Megan and am so happy to have you here!  I also love decorating for Christmas and couldn't help spreading a bit of Christmas cheer throughout most of the rooms in my house.  Yesterday I shared our powder bathroom Christmas decor along with a link to the rest of the rooms I've shared so far.  Today I'm sharing what might be my very favorite room decked for the holidays this year!  My formal living room.  I went a little picture crazy so I'll try to keep the rambling to a minimum (not always easy for me as most of you know, but I promise to try).  :)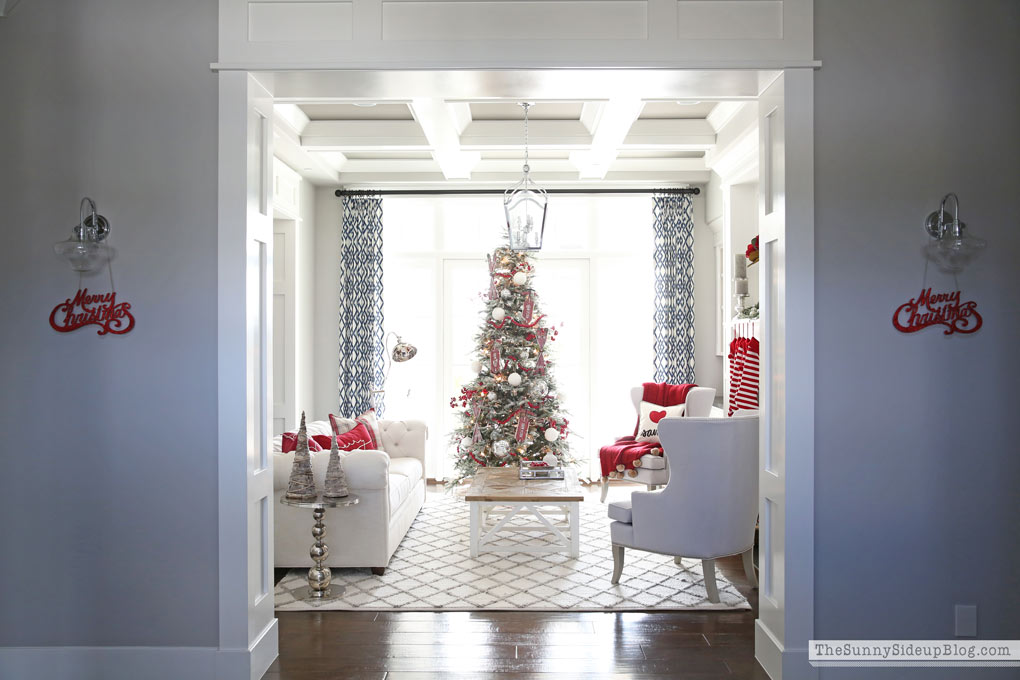 When you walk in our front door and through our entry this is the room that greets you.  When my husband and I were designing our home one of the first things I told my architect was that I did NOT want a formal living room.


I'm so grateful he didn't listen to me!  ;)  Because of the way our floor plan turned out this room was going to be our formal dining room at one point.  I didn't love that so we ended up pushing out my front porch and moving the dining room in its place leaving me with a formal living room after all.  I got over it quickly when I started designing this space and adding french doors, built-ins and white molding galore.  Now this room is one of my favorites!  Especially at Christmas time. :)