Just a little something I'm loving in my kitchen right now. I bought this cutting board from Crate & Barrel and it has come in so handy! It has a colander built in it and non-slip handles that fit great over the sink (or on your counter if you have a smaller sink like I do). Plus it's green. Perfect for washing and cutting my strawberries.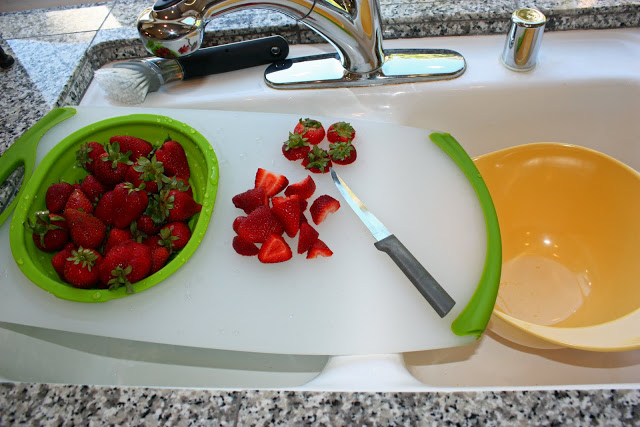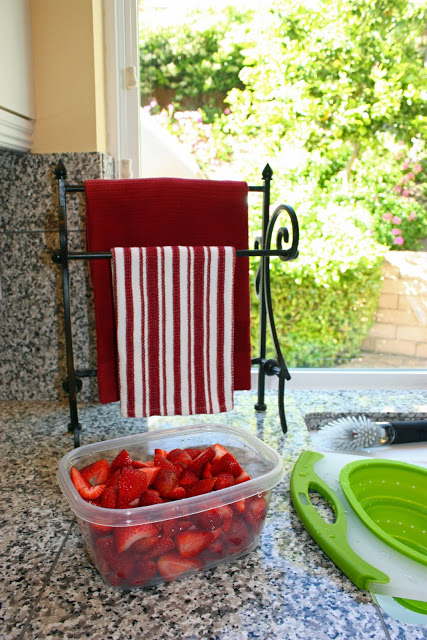 Sliced, diced and ready to eat. Preferably with waffles or whip cream. This cutting board is great for chopping all kinds of fruits and veggies. Plus it's green.
Sign up to receive Sunny Side Up right in your inbox!