Last Friday on May 22, my mom turned 60 years old. She thought she was just going out for a nice dinner with my dad for her birthday and then maybe getting together later with friends. What she didn't know was that my sister and I were traveling the entire day so that the whole family could be together and surprise her. Our trip from San Diego to my home town in Southern Utah usually takes 6 1/2 hours, but with two little girls – and a newborn – and 5 potty/feeding stops, it took over 8 hours. We all looked a little disheveled when we arrived, but we made it just in time to throw some decorations up and surprise my mom.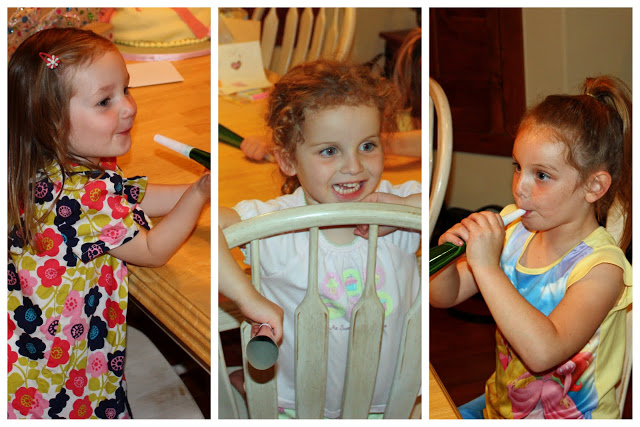 Anxious party guests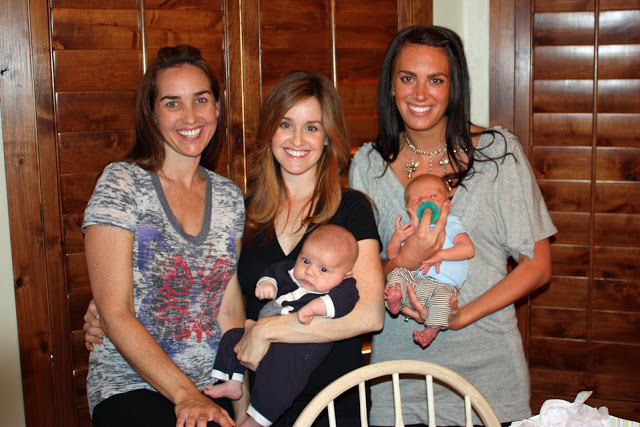 My sister-in-law just had her baby 10 days ago. It was so fun to see my nephew, Drew, for the first time! He felt like such a light weight compared to Kole (who is getting chubbier by the hour).
When we heard the car pull up we all lined up with balloons and noise makers…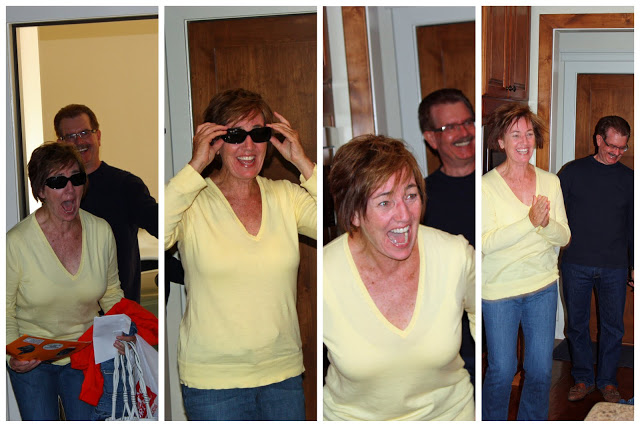 SURPRISE!!! And this was what my mom looked like when she realized her whole family was in town. :) This face was totally worth the 8 hour drive. With two little girls – and a newborn – and 5 potty/feeding stops.
Sign up to receive Sunny Side Up right in your inbox!