Ever attempted a photo shoot with your kids that didn't turn out quite as planned?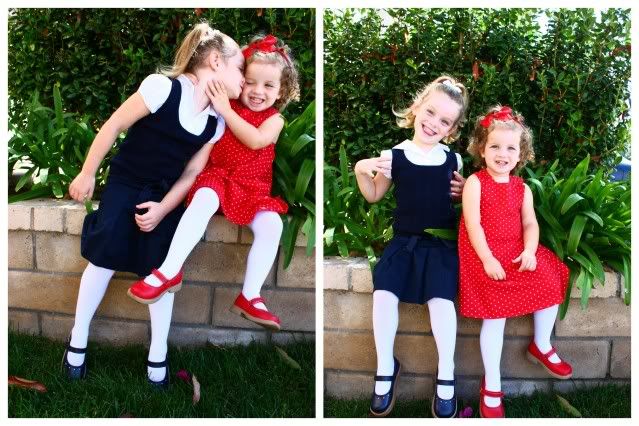 These two were clearly NOT in the mood to sit still and smile…
Ready for my personal favorite?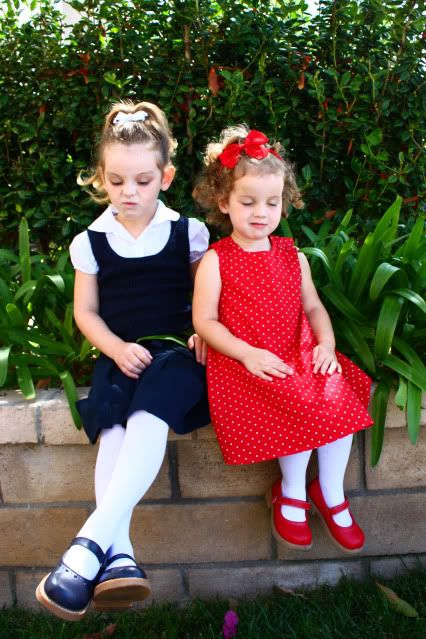 Lookin' good girls. :)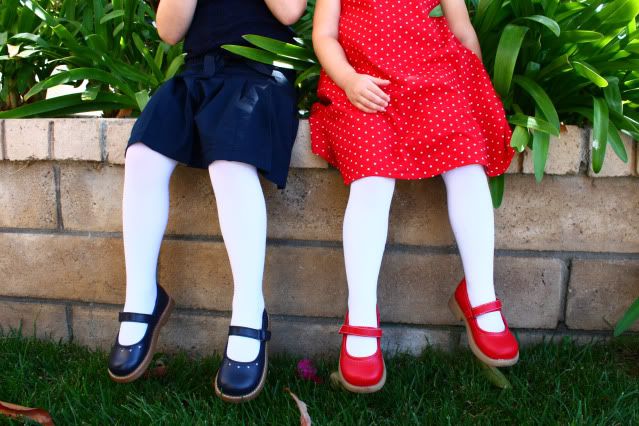 at least the shoes were cooperating. Now here's the latest from my two little monkeys…
Ellie's latest: (May-August 2009-age 5)

Addison was screaming: "Ad, remember…we like flowers more than screaming."
On our way to Boulder Mountain…"mom…are those cows real?"
Me: "Ellie, what time is it?" "It's 8 E L mom!" (looked at the digital alarm clock which read 8:37)
"Ad, if you want to be a spy girl you have to wear fancy shoes"
"Mom, after we go to the gym today, can we go to China?"
"Let's pretend we're a family of deer and Addison is the owner who takes care of us."
To the lady at Costco handing out samples: "My daddy's eating everything in here!"
"Grandma…will you paint our nails?"
"if it's ok with your mom."
"our mom let's us do whatever we want."
Watching ducks in a pond – "if I was a duck I wouldn't eat that yucky green stuff."
Me: "What would you eat?"
"Oreos"
"Ad, we're going to a different world. Let's check the schedule."
Me: "Time for bed Ellie."
"Mom, after I go to bed are you going to stay up later?"
"No, I'm going to bed too."
"C'mon mom. It's important to tell the truth."
"I am Ellie – I'm finishing this laundry and then going to bed."
"It's ok mom. Nobody's perfect."
Addison's latest: (May-August 2009-age 3)

"Addison, I'm so proud of you going to pre-school and not crying…you're such a big girl!"
"and I'm so proud of you mommy for taking care of Ellie while I was gone."
"Do you want a pancake Addison?" "No, I don't like the peelings."
"mom, you're a good mommy to take care of us and you're polite in your manners."
"mommy! you're interrupting my talk!"
"You know what would be scary mommy?"
"What?"
"Falling in the potty"
"Mommy, you're the best mommy in the family."
"My dress is inside out and I can't get it outside in!"
"Mom let's just stay home."
"Addie – you're my little homebody"
"No mom…I'm not a homebody, I'm a human."
Sign up to receive Sunny Side Up right in your inbox!