We had a great Father's Day weekend and while we were bummed we weren't with our fathers, we did enjoy a weekend with friends and our little family (pics to come later). Kenny's favorite gift was this book we put together for him. I asked the girls what they loved about their daddy and then found pictures to go along with what they said. Ellie wrote everything and was so excited to give it to him. It nearly killed her to keep it a secret, but she did. Even with Kenny's attempts to trick her into telling him what the "surprise gift" was. (I wish I had some of their conversations recorded…they were hilarious) :)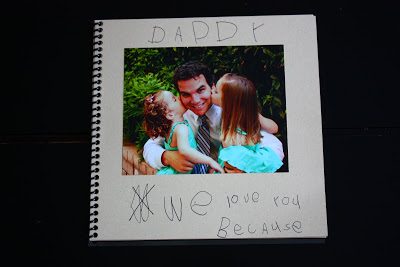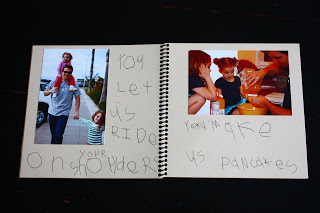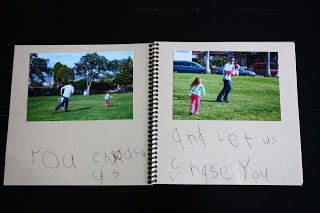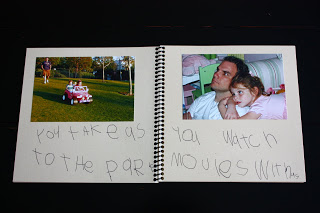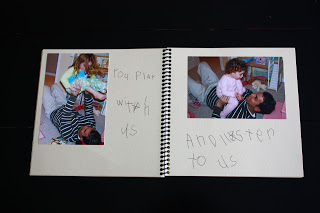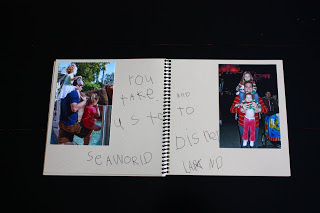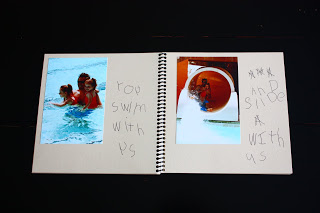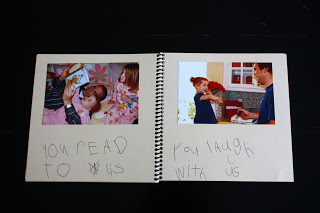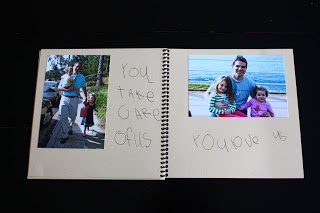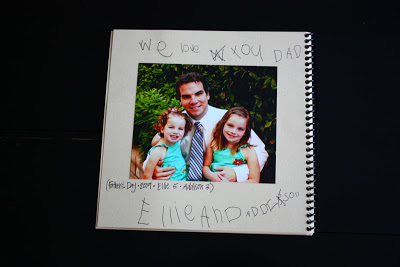 Kenny got a little choked up looking through the book. This made me get a little choked up since the only other time I've seen him cry in the last several years is during the movie
Armageddon
when Bruce Willis sacrifices himself to save the world.
(sad but true)
So while the girls were obliviously chasing each other around the playroom, we both sat on the couch having a moment together. We sure love our girls and I love the dad that Kenny is to them. Ellie said to me at night when I tucked her in "mom, aren't we so lucky that we have the best daddy!?" I told her yes….we are SO very lucky. :)
Sign up to receive Sunny Side Up right in your inbox!