My little Addison is such a Daddy's girl. She WORSHIPS Kenny! If Kenny is home, she is right on his heels at all times. She wants to do whatever daddy does, eat whatever daddy eats and wear whatever daddy wears. When Kenny isn't home, she calls out "DA DA DA DA" all day and runs from room to room looking for him. – Don't worry about me Addie…I'm just the one who feeds you, changes you, bathes you, deals with your ongoing drama all day and fulfills your every whim. You're right – daddy is where it's at.
(Guess I understand…I'm pretty fond of Kenny myself) :)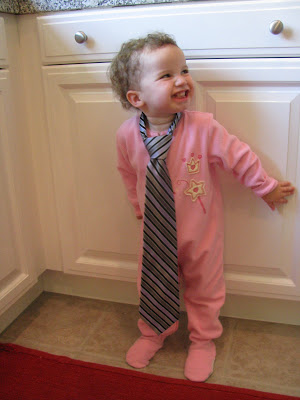 Sign up to receive Sunny Side Up right in your inbox!